Phil Houston
Chief Executive Officer and Founding Partner
Phil Houston is a nationally recognized authority on deception detection, critical interviewing, and elicitation. His 25-year career with the Central Intelligence Agency was highlighted by his service as a senior member of the Office of Security. In that capacity he conducted thousands of interviews and interrogations for the CIA and other federal agencies, both as an investigator and as a polygraph examiner. He is credited with developing a detection of deception methodology currently employed throughout the U.S. intelligence and federal law enforcement communities. The scope of Phil's work has covered criminal activity, personnel security, and key national security matters, including counter-intelligence and counter-terrorism. The fact that many of his interviews were conducted in foreign countries, coupled with six years of residence overseas, has given him unique insight and extensive experience in dealing with foreign cultures, particularly in the Far East.
Phil introduced the detection of deception methodology to the corporate world with the co-founding of Business Intelligence Advisors, where he served as Executive Vice President and worked with the company's largest clients in the U.S. and abroad. The story of his success in creating a commercial application and market for the detection of deception methodology is featured in the book, Broker, Trader, Lawyer, Spy by CNBC reporter Eamon Javers.
Phil is co-author of The New York Times bestsellers Spy the Lie and Get the Truth. He holds a B.A. in Political Science from East Carolina University in Greenville, N.C.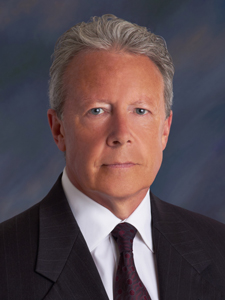 Michael Floyd
Founding Partner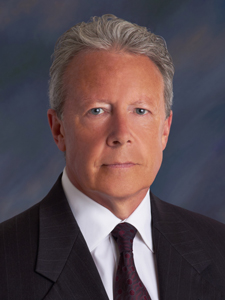 Mike Floyd provides training and consulting services for local, state, and federal law enforcement and intelligence agencies; high net-worth families; and large corporations and firms throughout North America, Europe, and Asia. He is widely recognized as a leading authority on interviewing, detection of deception, and elicitation in cases involving criminal activity, personnel screening, and national security issues.
Mike is the founder of Advanced Polygraph Services, where he spent 10 years conducting high-profile interviews and interrogations for law enforcement agencies, law firms, and private industry. During this period, he also worked with Wicklander & Zulawski as a lead instructor on detection of deception, interviewing, and interrogation, training hundreds of law enforcement officers throughout the United States. He has most recently been involved in providing training and consulting services in the areas of detection of deception and information collection to firms in the financial services and audit communities.
Mike began his career as a commissioned officer in the U.S. Army Military Police, serving in the U.S. and Asia. After spending six years on the staff of John E. Reid and Associates as a polygrapher and instructor on detection of deception, interviewing, and interrogation, he served in both the Central Intelligence Agency and the National Security Agency. Throughout a career that has spanned more than 35 years, he has conducted over 8,000 interviews and interrogations worldwide.
Mike is co-author of The New York Times bestsellers Spy the Lie and Get the Truth. A graduate of the University of South Dakota with a B.S. in Education, Mike holds an M.S. Degree in Detection of Deception from Reid College, and a JD Degree from Seattle University School of Law.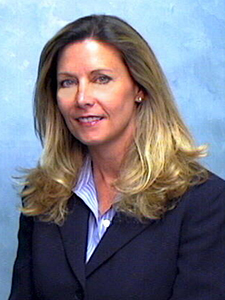 Susan M. Carnicero
Founding Partner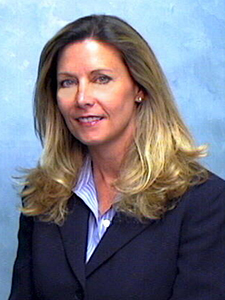 A former security specialist with the Central Intelligence Agency, Susan Carnicero has 20 years of experience in interviewing, interrogation and polygraph examination, focused primarily on national security, employment and criminal issues. Susan is the developer of a behavioral screening program currently used within the federal government and in a variety of private industries, tapping experience gained in government service. She is widely considered a leading authority on interviewing, detection of deception, and elicitation.
Susan has extensive experience in conducting training for federal government agencies and the law enforcement community, as well as for financial services firms and other private-sector companies. Most recently, she has been involved in conducting high-level screening interviews within the U.S. government, and in providing consulting services for Forbes Top 10 families.
Prior to joining the CIA, Susan served in the investor relations and corporate communications field, where she achieved the position of Director of Public Relations for a Fortune 500 company.
Susan is co-author of The New York Times bestsellers Spy the Lie and Get the Truth. She holds an M.A. in Forensic Psychology and an M.A. in Secondary Education/English from Marymount University in Arlington, Va.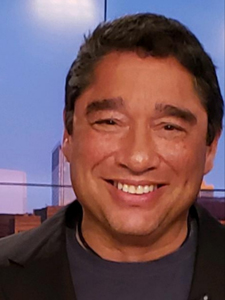 Bill Stanton
Founding Partner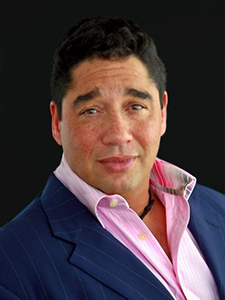 Bill Stanton is a recognized expert in the field of safety and security, the outcome of a stellar 25-year career in law enforcement and private security. Bill began his career as a decorated NYPD officer, and subsequently moved to the private sector, where he specialized in executive protection and investigations.
Bill teamed with the legendary former New York City Police Commissioner Jack Maple to form Stanton and Maple Protection, Investigation and Crisis Management. In 2001 Bill's success in the private sector landed him on the cover of New York magazine.
One of the country's leading spokesmen on safety and security, Bill has appeared on numerous TV programs, and has served as a safety and security contributor for NBC News and The Today Show. He has starred in two primetime specials, and currently contributes to ABC News and Good Morning America.
Bill is the author of the book The Anti-Terror Checklist, which was featured on Oprah.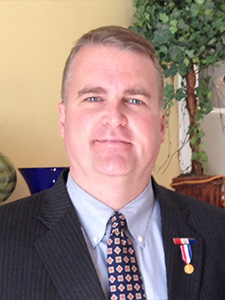 Peter Romary
General Counsel and Partner
Managing Partner, QVerity Legal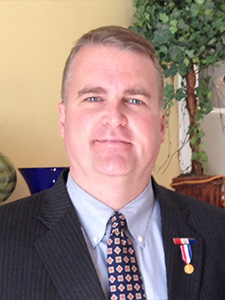 Peter Romary is an attorney, arbitrator, mediator, former diplomat, and internationally recognized expert and trainer in the areas of detection of deception, interviewing, elicitation, risk management, threat assessment and management, conflict resolution, and litigation risk management. He has worked and consulted for government- and private-sector clients and has lectured to audiences throughout the U.S. and abroad.
In 2002, Peter was recognized by the National Law Journal as one of the "Top 40 Trial Lawyers Under 40 Years Old" in the U.S. He has been honored for his work in 14 states, and has received the highest civilian honors awarded by several of those states. Among his other honors are the Ellis Island Medal of Honor; the American Police Hall of Fame Honor Award for Distinguished Public Service; the National Crime Victim's Bar Association Frank Carrington Champion of Civil Justice Award; and North Carolina's Order of the Long Leaf Pine. In 2010, for his contributions to safety in higher education, Peter received the highest honor bestowed on behalf of the 215,000 students of the University of North Carolina system: the UNC Association of Student Government's John Sanders Award for Student Advocacy.
Peter contributed chapter commentaries to The New York Times bestseller Get the Truth. He holds both English and American law degrees from the University of Reading and the University of North Carolina at Chapel Hill, and is admitted to practice in North Carolina, the District of Columbia, and before the U.S. Supreme Court.
Peter has also formed QVerity Legal, a law firm utilizing the proprietary QVerity detection of deception, elicitation, and analytical techniques. The firm services private and government clients around the globe in a wide range of legal, risk management, crisis management and business matters.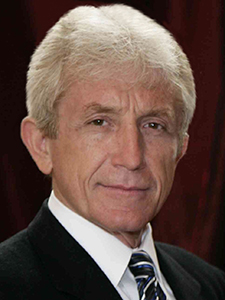 Don Tennant
Vice President of Editorial and Partner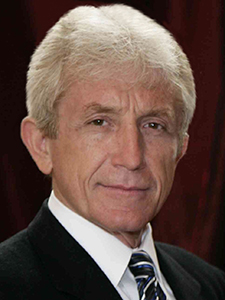 A veteran business/technology journalist and speaker, Don Tennant began his career with the National Security Agency as a research analyst covering international economic issues. His proficiency in the Chinese language and experience in producing key intelligence reports for senior U.S. policymakers prepared him for a venture into journalism, beginning in Hong Kong where he served as the Editor in Chief of the Hong Kong edition of Computerworld. He returned to the U.S. to become Editor in Chief of the flagship U.S. edition of Computerworld, and later assumed the editorial directorship of Computerworld and InfoWorld. Don has conducted in-depth interviews with hundreds of top corporate executives and dozens of high-profile CEOs, from Bill Gates and Steve Ballmer of Microsoft, to Oracle's Larry Ellison and Xerox's Anne Mulcahy.
Don was presented with the 2007 Timothy White Award for Editorial Integrity by American Business Media, and he is a recipient of the prestigious Jesse H. Neal National Business Journalism Award for editorial excellence in news coverage. His weekly editorial column in Computerworld won the national gold award from the American Society of Business Publication Editors (ASBPE) in 2006, 2007, and 2008, and the national gold award from Trade, Association and Business Publications International (TABPI) in 2006. Under his leadership, Computerworld won dozens of editorial awards, including ASBPE's Magazine of the Year Award in 2004 and 2006.
Don is the writer of The New York Times bestsellers Spy the Lie and Get the Truth. He holds a B.S. in Language from Georgetown University in Washington, D.C. Follow him on Twitter @dontennant.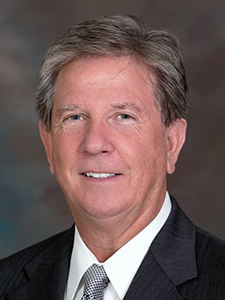 Bryan Stevenson
Vice President, Business Development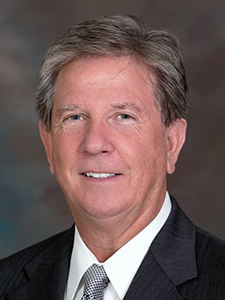 Bryan Stevenson has over 40 years of business development and public relations experience, serving in high-profile roles in a broad range of industries. Bryan has also served in Washington, D C., as Director of the Congressional Maritime Caucus, and as a senior aide and public relations advisor to U.S. Congressman Walter B. Jones, Sr. from North Carolina.
Bryan holds a B.S. in Business Administration from Barton College in Wilson, North Carolina.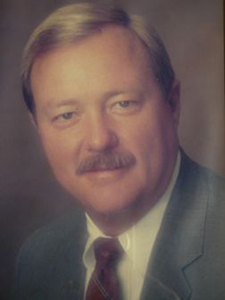 Jack Bowden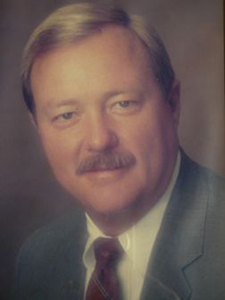 Jackson J. Bowden, Jr. is a 23-year veteran of the Central Intelligence Agency, where he served as a security manager in the Office of Security. Jack supervised a number of components involving such diverse skills as polygraph, personnel and physical security, force protection, recruiting, special security investigations, career development, and employee retention.
Jack's skills and interest in training led to his appointment as one of the first instructors in the CIA's Behavior Assessment and Elicitation class, and he conducted training throughout the intelligence community. Concurrent with his CIA employment, Jack extended his training expertise to the private sector by teaming with several CIA colleagues to form International Interviewing and Interrogation LLC, teaching behavior assessment, interviewing, and elicitation techniques.
Prior to his CIA service, Jack spent 15 years with the Lexington County, S.C. Sheriff's Department, where he held the rank of Major. He returned to the state in 2008, when he was detailed to the South Carolina Law Enforcement Division. Jack's role in conducting behavioral assessments of the interviews of several sets of suspects in the murder of a deputy sheriff was recognized with the award of a Medal of Achievement from the Governor.
Jack holds a B.A. in Interdisciplinary Studies (Psychology and Criminal Justice) from the University of South Carolina. He is also a graduate of the FBI National Academy.